About Pedal Giant Animals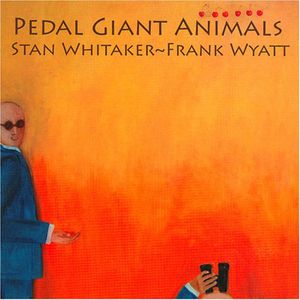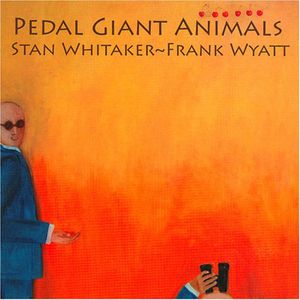 Founding Happy The Man members Frank Wyatt and Stan Whitaker take you on a musical journey through explosive progressive rock sagas, acoustic instrumentals, avant-garde jazz, and symphonic soundscapes.
Frank Wyatt is a founding member of Happy The Man. After the band split up he stopped performing music publicly, but continued to compose and develop his home based studio, Crafty Hands. He is a member of the newly formed Oblivion Sun, the reunion version of Happy The Man, and is the driving force behind the Pedal Giant Animals project. 
Stan Whitaker is also a founding member of Happy the Man, playing with them during their classic period in the '70s. After the band broke up in 1978, Whitaker formed a band called Vision. By 1985, he had moved on to his next group, called One by One and in 1993, Avalon. He has guested on albums by Ten Jinn, The Carl Hupp Project, John Palumbo, and others. Stan also works as a solo and duo artist with his wife LeeAnne, and is involved in the reunion of Happy the Man and the newly formed progressive act Oblivion Sun. 
Pete Princiotto began playing music and writing songs in 1967. Since then, he has concentrated primarily on composing; playing bass guitar, guitar, and keyboards; and singing. In 1977-1984, he was a core member of the progressive-rock group However. From 1988-1990 Pete attended the Peabody Conservatory, where he studied composition with Morris Moshe Cotel, earning a masters degree in music composition. Pete has performed live as a soloist and in various groups for more than four decades and has been an established private music instructor in Northern Virginia since 1974. He also has been commissioned to compose for film and has been published as a writer and transcriber in Bass Player magazine. 
Chris Mack is a graduate of the Berklee School of Music and performs with the progressive band Iluvatar. He is also the drummer/percussionist on "The Tale of Woe", the latest CD from Puppet Show, a San Francisco based act. Chris became a member of the new band Oblivion Sun, is an instructor and performs with various artists in the Baltimore, MD area.
Click here for Pedal Giant Animals Music